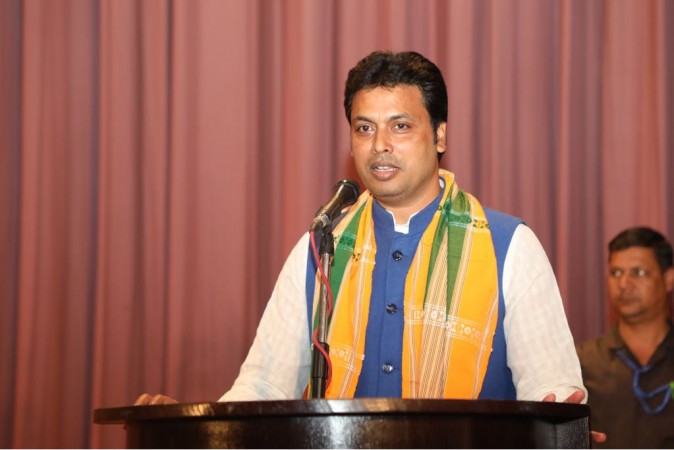 The Europeans and the Americans may claim that it is their invention, but it is actually our technology. "Of course internet existed during that time".
"India is that country which during the time of Mahabharata, Sanjay was informing Dritharastra about the happening in the battle and this is proof that technology existed during the time of Mahabharata".
While defending his statement, Deb said that Sanjay, who described the series of events to the blind king Dhritarashtra while both were sitting in the palace, could do so because of the availability of television and internet services at the time.
Singh had also claimed that Charles Darwin's theory of evolution of man was "scientifically wrong" and it needs to be changed in school and college curriculum.
"Internet and satellite system had existed in India during lakhs of years ago".
"I feel proud that I am born in a country with such advanced technology". Even today in internet and software technology, we are ahead. "See Microsoft, it may be a United States company but most of its engineers are all from our country", he added.
Space diamonds 'came from lost planet'
A black fragment of the asteroid can be seen in this image taken in 2008 on the floor of the Nubian Desert in Sudan. They seem to have been formed inside bodies that no longer exist.
The Tripura Chief Minister is in the view India was top in technology since the epic era of the Mahabharata, but somehow in the mid years, it went missing. He also added that entire country became familiar with the world of technology after Prime Minister Narendra Modi assumed power.
Deb appealed the gathering to use social media and internet as a mean to improve their lives.
Deb, 47, turned into a party heavyweight after pulling an unprecedented victory against the Mani Sarkar-led CPM in the recently contested Tripura elections.
This is not the first time when BJP leaders have made such weird statements.
Earlier, Gujarat Chief Minister Vijay Rupani had compared Indian Space Research Organisation's (ISRO) missiles and rockets to arrows of Lord Ram.