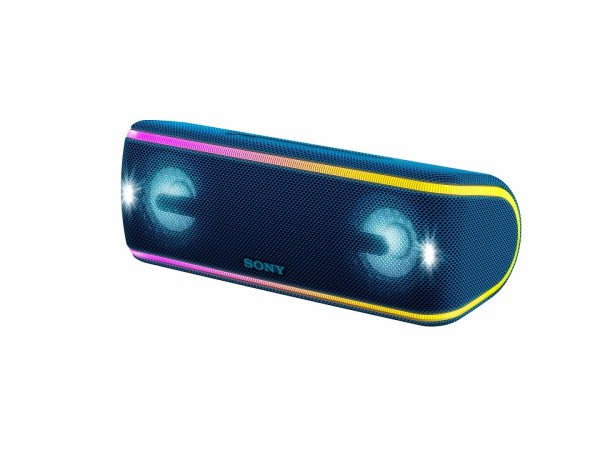 Expanding its audio line-up for the millennials in the country, Sony India on Monday launched a new headphone series and "EXTRA BASS" wireless speakers. The company, with its repertoire of new products, aims to focus on wireless audio in 2018. Sony India has made the WI-SP600N and WI-SP500 available in India starting April 16 for a price of Rs 4,990 and Rs 9,990 respectively. The headphones - WF-SP700N and WI-SP600N will become smarter with Google Assistant and will be optimized with an update. The SP700N is touted as world's first splash-proof wireless headphone with noise cancellation. They have a battery life of 3 hours and also come with an open charging case which extends the battery backup up to 9 hours.
WI-SP600N and WI-SP500 These wireless in-ear headphones boast of the same digital noise cancelling and sound quality technology and the same level splash-proof rating as the WF-SP700N. The SP600N comprises of noise cancelation, IPX4 certification for waterproofing, and six hours of claimed battery life. Weighing 15 gram, this in-ear headphone has been priced at Rs 2,990 and offers 8 hours of battery backup.
The WH-CH500, WH-CH400, and WI-C300 have Google Assistant support built-right in. The speaker lineup on the other hand, consists of three wireless speakers - SRS-XB41, SRS-XB31 and SRS-XB21.
Sensex pares some losses to reclaim 34000; Nifty above 10400
In the cash market, the Nifty 50 index rose 47.75 points or 0.46% to settle at 10,528.35. The BSE Midcap and the BSE Smallcap indices were fell by 0.12% and 0.04%, respectively.
All the models have Bluetooth, NFC connectivity and and have a dust and water resistant body. The speakers are enabled with "Party Booster" feature which enhances the beats and gives the party an extra boost, claims the company. Both the XB31 and XB41 feature strobe lights and a 24-hour battery while the latter includes an additional light on the speaker as well.
Sony speakers can now connect up to 100 different speakers together via Bluetooth to create wireless party chain. The WF-SP700N is connected with Bluetooth v4.1 and will be available in Yellow and Black starting next month for an asking price of Rs 12,990. The WH-CH400 costs Rs 3,790, while the WH-CH500 are priced at Rs 4,990.
Japanese consumer electronics giant Sony has unveiled its lineup of audio products in India for 2018. The new headphone range is priced at Rs 2,990 onwards while the speaker range starts at Rs 7,990 onwards.