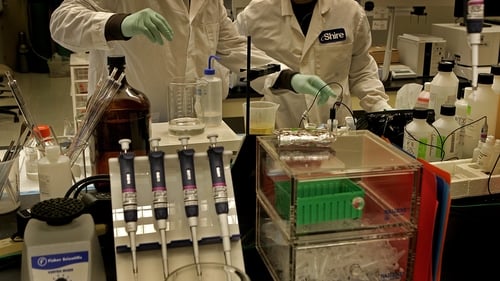 Shire PLC has agreed to sell its oncology business to French drugmaker Servier for $2.4 billion, in a deal that could discourage Japan's Takeda Pharmaceutical Co. from launching a takeover of the London-listed company.
Takeda, which is Japan's largest drugmaker by sales, first revealed its interest in Shire at the end of March and is said to be weighing up a US$50bn bid for the United Kingdom group. The Irish-headquartered pharma, which has increasingly turned its focus to rare disease in recent years, had rights to chemotherapy agent Oncaspar and pancreatic cancer treatment Onivyde, both of which are on the market.
The oncology unit was an area that Takeda had identified as a driver for its potential takeover approach. Another leukemia therapy, Calaspargase Pegol, is now under review.
The portfolio also includes Calaspargase Pegol, which is under FDA review for the treatment of acute lymphoblastic leukaemia and early stage immuno-oncology pipeline collaborations.
Shire said proceeds from the transaction will increase optionality and the board will consider returning them to shareholders through a shareholder-approved share buyback after the current offer period regarding Takeda's possible offer concludes.
# 039, President Trump &;s Re Election Effort raised $10 million Thus Much
Usually, incumbent presidents have waited until after their second year in office to begin their re-election campaign. Other notable payments from the campaign include $22,000 to Johnny McEntee , the president's former personal aide.
Closely held Servier will pay cash in the deal, according to the statement.
For Servier, the new assets offer an immediate commercial presence in the US. In 2017, the oncology business generated revenues of $262 million.
Shire's board of directors started looking at offloading the oncology business in December, and said that the process considered "multiple potential strategic buyers" across Europe, Japan and the US.
Shire's stock $SHPG rose 2% in pre-market trading, going at $155.9 per share.