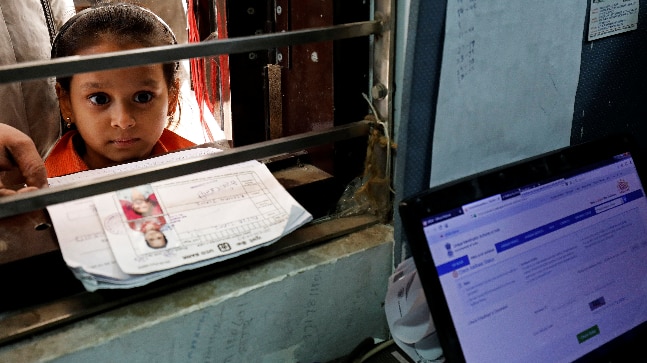 The Supreme Court extended on Tuesday the March 31 deadline to link Aadhaar with various services till a constitution bench hearing the matter delivers a judgment.
However, as Bar and Bench reports, the court has given its go-ahead to the government to make Aadhaar linkage mandatory for availing services where subsidies are provided under section 7 by the government. The Supreme Court says that the government can not insist on providing Aadhaar, even to issue Tatkal passports.
A group of petitioners have asked the Supreme Court to declare the government's insistence on Aadhaar disclosure as a violation of the right to privacy.
However, it is still mandatory to link your welfare schemes with Aadhaar to get benefits under Article 7 before the deadline.
The earlier deadline for linking the Aadhar was Mar 31.
Sevilla prepared to 'suffer' against Man United at Old Trafford - Montella
He gives everything, he has done it for so many years now, we know exactly what he brings and he will have a great time here. Sevilla will go through if it ends in a score draw, and another 0-0 will see the tie go to extra time.
Earlier, the Bench headed by Chief Justice of India, Dipak Misra had urged the government to clarify on its stand of extending the deadline beyond March 31. His arguments revolved around the introduction of the Aadhaar Bill as a Money Bill.
In November 2017, the government had extended the linking of Aadhaar card with the Permanent Account Number (PAN) for taxpayers till March 31, 2018.
It was passed on 11 March 2016 by the Lok Sabha.
The court order also extended this extension to the issuance of passports. He proceeded to submit that other ID's such as the voter ID, Electricity bills etc. are being taken into consideration.
Further, the apex court extended the date for the completion of the linkage of Aadhaar and e-KYC process in respect of mobile phone subscribers till judgment is rendered.