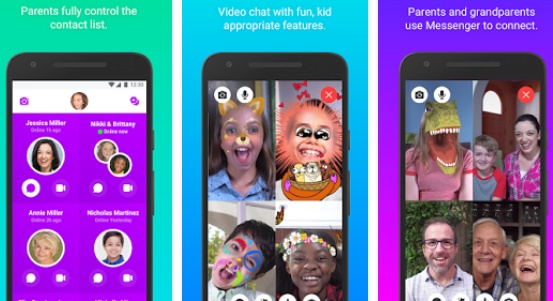 Facebook launched a kid-friendly version of its Messenger app previous year called Messenger Kids. Parental controls give parents a greater deal of control over the app than they'd have with the regular Messenger product, including limiting who kids can talk to. The app-Facebook's first built especially for children-hit iOS devices in December and launched on Amazon Fire tablets last month.
I don't see the controversy surrounding Messenger Kids ending anytime soon, but at least from my perspective, this seems like a lot better way to let your kiddos connect with parents, friends, and other family members rather than exposing them to the full app.
Now, we have known that numerous major platforms like Snapchat and YouTube are pushing for the child-friendly content with the launch of their respective platforms which are most suitable for kids. Messenger Kids includes no ads or in-app purchases, and it gets new content like frames and emoji on a regular basis.
Facebook's own smart speaker: yet another spy for our homes?
According to the sources, the company was supposed to launch both of the speakers in May but chose to push the launch to July. It's rumoured that Mark Zuckerberg's social network is working two smart speakers models set for launch in 2018.
Many parents are concerned about their children spending too much time with their eyes glued to a screen, Messenger Kids has raised eyebrows.
More than 100 child advocates and experts-including groups like the Campaign for a Commercial-Free Childhood, ACLU of MA, and Parents Across America-have called the app "irresponsible", especially in light of research indicating that excessive use of social media is detrimental to children and teens. It also helps that Facebook has designed Messenger Kids to be compliant with important child privacy laws like the US's Children's Online Privacy Protection Act (COPPA).