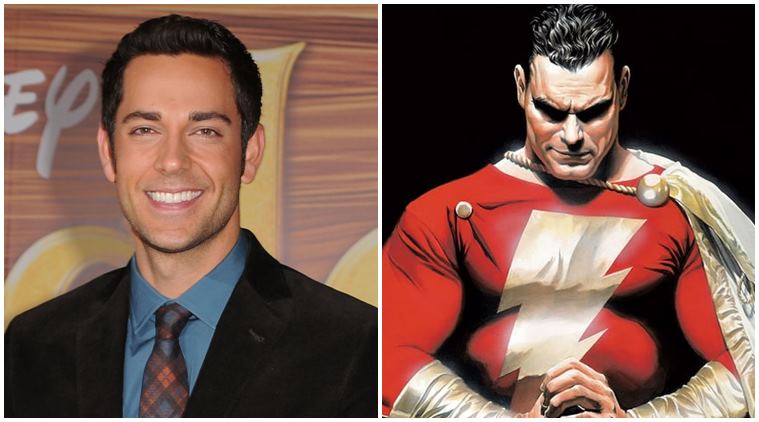 According to THR, Warner Bros. will release the super movie on April 5, 2019 where it now has no competition. Shazam will be the next film produced in the DC Cinematic Universe before Flashpoint, Batgirl and Suicide Squad 2. "Shazam!" centers on DC Comics character Billy Batson (Levi) who becomes Captain Marvel, the world's mightiest mortal, when he says the magic word "Shazam!". The film has also reportedly cast Mark Strong (The Kingsman franchise) as its as-yet-unidentified villain and has David F. Samberg (Lights Out) as director. Asher Angel will play Billy Batson while Dylan Grazer (It) will play Billy's best friend.
Despite all of the recent executive shake-ups at Warner Bros. and DC Entertainment, the studios are moving ahead with the long-in-development Shazam! movie, starring Zachary Levi from Chuck as the title character.
Security forces defuse IED in JK, confirms Rajesh Kumar, Commanding Officer
Officials said both were stable, adding that the vehicle did not stop at the checking point when it was asked to stop by Armymen. "However, he was let off".
Ian Chen and Jovan Armand also co-star. It's like Superman meets Big, and that's just so fun. "It's not glum, and like, 'Oh, I have to save the world again.' So I think it's all really gravy". Zachary Levi recently expressed his wish to have a Wonder Woman cameo in the movie.
"Wonder Woman, because she's awesome". She's a mom. And I'm like, 'You seem like you're grounded and cool, and you're Wonder Woman, and you rock.' And I think it would be really amusing to have the 14-year-old Billy Batson inside of Shazam that's really awkward around this lovely Amazonian. The April date should be a solid landing spot for Shazam!