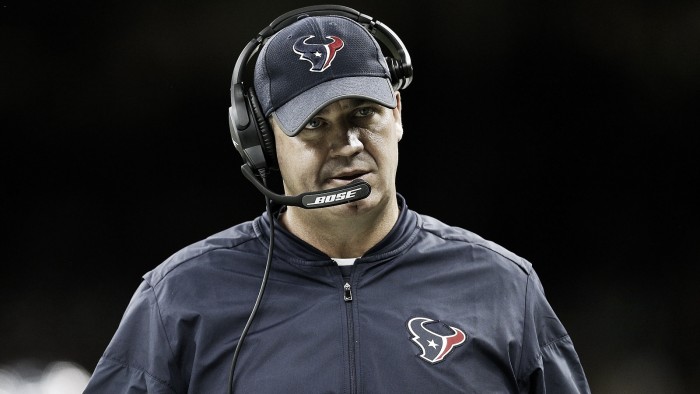 The Houston Texans have reportedly found their new General Manager in a face that was with the team as recently as May 2017, former VP of Pro Player Personnel Brian Gaine.
O'Brien, who was part of the team's search committee, has one year left on his contract.
Gaine's hiring comes shortly after Rick Smith, the team's GM since 2006, took a leave of absence last week due to his wife's battle with cancer.
The Texans' coaching staff will be busy this month, coaching at the Senior Bowl game. Houston does not have a pick in the first round of this year's draft because of a draft-day trade last year with the Browns that allowed the Texans to select Watson with the No. 12 pick. This week's Texans interview will finally produce a GM opportunity for Gaine.
British American Tobacco (BATS) Stock Price Up 0%
Welch Group Llc increased its stake in General Mills Inc (GIS) by 5.23% based on its latest 2017Q3 regulatory filing with the SEC. Shares of British American Tobacco ( BATS ) traded down GBX 82 ($1.11) on Wednesday, hitting GBX 4,968 ($67.37).
Brian Gutekunst, Green Bay's director of college scouting at the time, came to Houston on Saturday and had dinner with O'Brien that night.
Gaine is finally getting his shot at running an National Football League franchise after his eighth interview for an opening. The Cowboys blocked the Texans from interviewing exec Will McClay. After five years in NY, he worked with the Cowboys from 2005-2007 and then with the Dolphins from 2008-2013. He's interviewed for openings with the Bills, 49ers, Eagles, Bears and Jets.
Obviously, the Texans didn't want to wait for the other candidates to be available and they settled on Gaine.