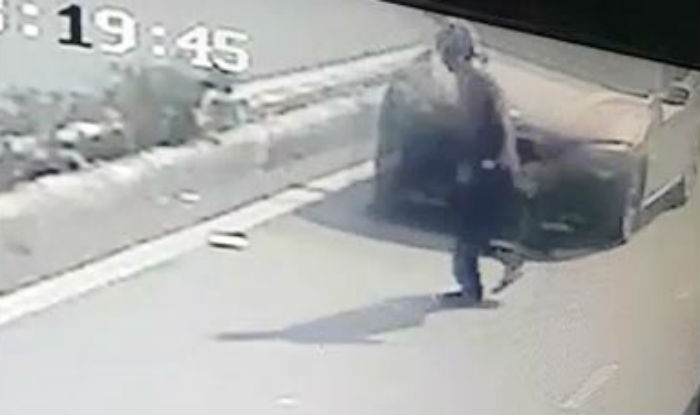 According to the police, the incident dates back to January 10 and the accused was arrested the next day but was later released on bail.
In a hit-and-run case in New Delhi, a speeding BMW X1 flung a 50-year-old pedestrian several feet in the air, killing him on the spot. Footage from a CCTV camera, accessed by TOI, shows Shivender, wearing a long kurta, attempting to cross the road.
A video of the incident rocketed the Internet. He was accompanied by his friends. Sahni and his friends were in the auto as it ran over the victim, Shiv Nath, who was trying to cross the road in the North Campus of Delhi University, the police said. He flung several feet in the air after the auto hit him.
"Three good reasons for slavery" homework assignment sparks backlash in Wauwatosa
The group task, given on Monday, 8 January, also asked the pupils to list three bad reasons for slavery, Click2Houston reported. Brown Berry seemed extremely relieved with the school's response about her concerns. "It's highly offensive and insensitive".
Shiv Nath had died before he was taken to the hospital, Deputy Commissioner of Police (North) Jatin Narwal told Hindustan Times. The CCTV footage shows the man running across to the divider when he sees the auto hurtling towards him but unfortunately gets hit. The footage shows the vehicle stopping for a few seconds, before fleeing from the crime scene.
"On the basis of the CCTV footage, the accused was later identified as Sahni, a student of Khalsa college, and he was arrested on 11 January", the police officer added. A few moments later, the red-colored BMW hits him.