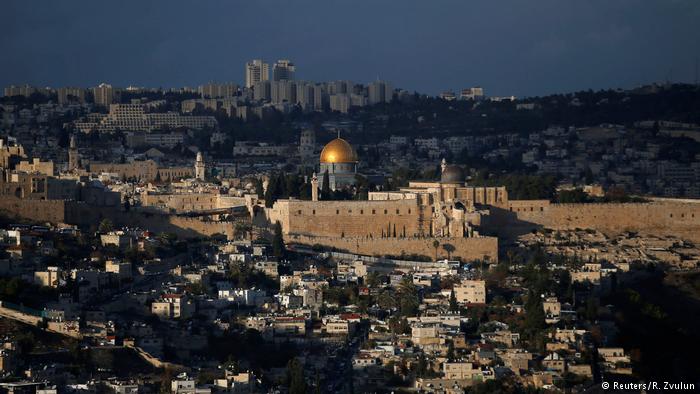 In a pair of tweets, Trump said the Palestinians show "no appreciation or respect" to the United States for aid money given to Palestinian territories.
Palestine also said it would be willing to negotiate with Israel but wanted the US excluded from any talks as it would be impartial.
Yesterday, Trump and his United Nations ambassador Nikki Haley threatened Palestine with cutting of financial funds to the Palestinians and the United Nations Relief and Works Agency for Palestine Refugees (UNRWA) to ensure that the Palestinians would return to the negotiating table with Israel.
Trump's action, which was predicated on a 1995 law, threw the USA behind Israel's long-held claim that Jerusalem is its capital, despite the Palestinian claim on the eastern part of the city. "We're going to make sure that they come to the table".
Palestinians slammed the announcement, with President Mahmoud Abbas' office declaring that Jerusalem was "not for sale".
Other events in Washington in recent months have been created to put the squeeze on the Palestinians and make them return to the negotiating table. Notably, the relations between the Palestinians and Trump's White House were already tense after the United States president's recognition of Jerusalem as Israel's capital last month. We very much still want to have a peace process, nothing changes with that.
Leo Varadkar still won't say how he'll campaign in an abortion referendum
Labour leader Brendan Howlin urged Mr Varadkar to bring the proposal to hold a referendum to the Dáil as soon as possible. The Fine Gael parliamentary party is to due to debate the abortion referendum and individual views next Monday.
Egypt's foreign ministry on Thursday announced that Israel's amendments to a law making it more hard to relinquish control over parts of Jerusalem in any further peace deal with the Palestinians is illegitimate. The tweets also came after the White House confirmed that the U.S. plans to withhold some of its aid to Pakistan to pressure the country into better counterterrorism cooperation with the US. The U.S. now gives the PA over $300 million in annual aid.
Palestinian diplomat Saeb Erekat accused the Trump administration of "threatening to starve Palestinian children in refugee camps", while Hanan Ashrawi, another senior Palestinian official, reportedly said the Palestinians "will not be blackmailed" by the president.
Rebuffing the move, an extraordinary Organization of Islamic Cooperation (OIC) summit in Istanbul declared East Jerusalem to be Palestine's capital.
Palestinian anger at Mr Trump is already high over his Dec 6 recognition of Jerusalem as Israel's capital, a declaration that generated outrage across the Arab world and concern among Washington's Western allies.
US funding for the Palestinians is $260 million, separate from about $50 million that helps pay for Palestinian security services.
The issue is among the most contentious in the Israeli-Palestinian conflict.