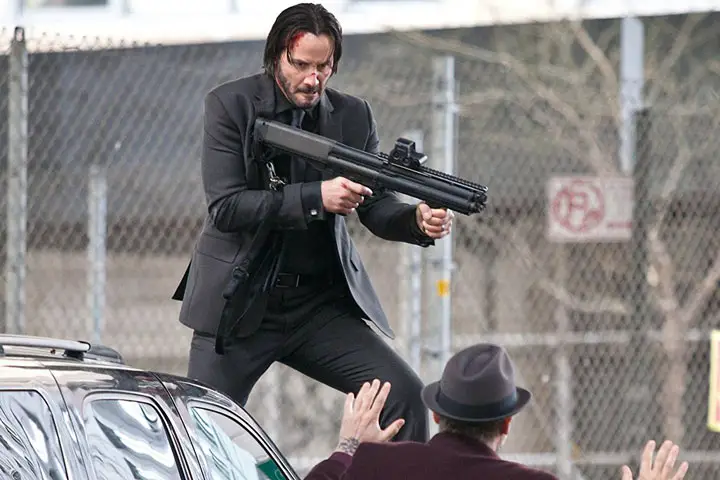 The premium cable network is working on a show titled The Continental, which will be set in the John Wick universe with a pilot that will be shot (and shot, and shot, and shot!) by Chad Stahelski (the co-director of John Wick and the sole director of John Wick: Chapter 2).
According to The Hollywood Reporter, Starz announced a partnership with Lionsgate TV to develop The Continental, a TV series set in the world of the John Wick movies. "I think you can expect to see him at some point in the series". The John Wick universe will expand in the series by focusing on the Continental Hotel and the assassins who find refuge under its roof.
The Continental, which will focus on "the inner workings of the exclusive Continental Hotel which serves as a refuge for assassins," is now in development at Starz.
Starz's president made clear that the show and the movies will exist "side-by-side", so the existence of The Continental doesn't preclude more John Wick movies and vice versa.
It's unclear if Reeves will be a reoccurring figure in the series, but there's a possibility he may be given the opportunity to guest star as Wick. The Continental will explore the inner workings of the Continental hotel.
US Tells Citizens to 'Exercise Increased Caution' While Visiting India
That was a message echoed by Bernier-Toth on Wednesday. "We wanted it to be an easier to understand system", Risch said. Perennial US adversary Russian Federation was listed as a Tier 3 country, due to the risk of "terrorism and harassment".
The John Wick franchise is heading for the small screen.
Stahelski also said he thought Reeves might make a cameo in the show, which would make sense given that John Wick: Chapter 3 is already in the works.
"The Continental", from writer and executive producer Chris Collins, includes Reeves as an executive producer, Starz execs said at the Television Critics Association press tour on Friday.
"This series is truly unlike anything else on TV", Starz CEO Chris Albrecht said in a statement.
"Howards End", a four-episode limited series, is based on E.M. Forster's novel of the same name and will premiere on Sunday, April 8.