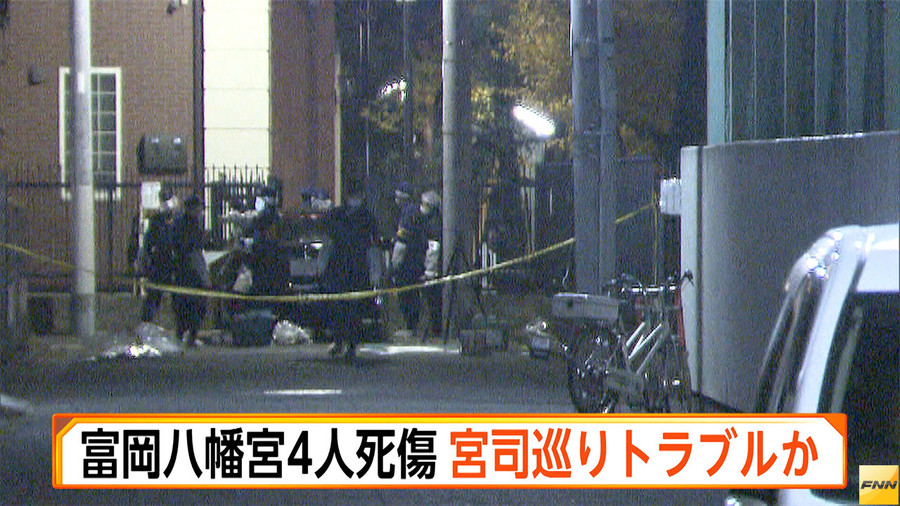 The head priest of a prominent shrine in Tokyo was ambushed and killed with a samurai sword, apparently by her brother, who then took his own life, police said Friday.
The priestess, named in Japanese media as 58-year-old Nagako Tomioka was on the way to the shrine and was attacked when stepping out of her auto.
Kyodo news agency reported there was some kind of confrontation between the priestess and her brother, named as Shigenaga Tomioka.
Shigenaga Tomioka, 56, is suspected of having attacked his 58-year-old sister Nagako Tomioka, the chief priest of the Tomioka Hachimangu shrine, the Metropolitan Police Department said.
Nagako Tomioka's driver, 33, was also seriously injured in the attack.
White US officer gets 20 years for killing black male
He also said Slager obstructed justice by lying to South Carolina Law Enforcement Division agents after the incident. What's known as victim impact testimony is meant to help the judge weigh the personal implications a crime has had.
"We believe the male suspect (Shigenaga) stabbed the woman before stabbing himself", the spokesman said, adding that they both died, bringing the total fatalities to three.
After receiving emergency reports of a rampage with a blade, police rushed to the site and found four bleeding people near the shrine in the Tomioka district of Tokyo's Koto Ward. She then slashed him in the right shoulder.
Also, a woman aged in her 30s who was with Shigenaga Tomoika attacked and stabbed the driver of the auto with a Japanese sword, police said. After he left the post of chief priest in 2001, he sent a threatening postcard to his sister in January 2006 in which he wrote, among other things, that he would send her to hell. It is known as the birthplace of sumo.
The shrine dates back to 1627 and is best known for its summer water-splashing festival, seen as one of the top three festivals in Tokyo.