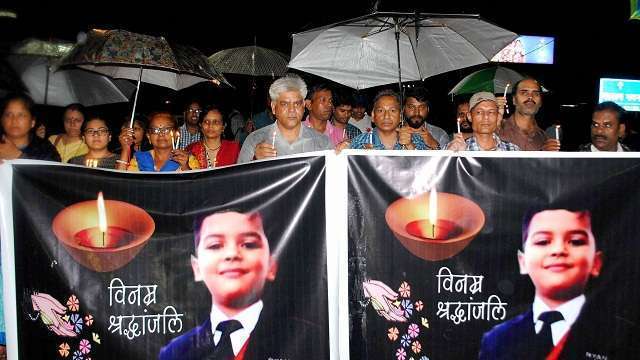 Gurugram: In a major shocker, Central Bureau of Investigation (CBI) officials alleged poor policing by Gurgaon police in the Ryan International School murder case.
According to sources, the sleuths of the CBI found "illegality and destruction of evidence" by the police who accused bus conductor Ashok Kumar of murdering the class 2 student after trying to sexually assault him. He was considered one of the first witnesses of the crime.
The accused had later confessed to the crime in front of his father, as per the top investigative agency.
The CBI recreated the murder scene with help of the accused last week.
CBI sources also claimed that the knife, the only "murder weapon", was actually recovered from the commode of the washroom where it had been thrown by the juvenile who allegedly slit Pradhyumn's throat merely to get the examination and parent-teachers meet postponed.
Wal-Mart Stores' (WMT) "Outperform" Rating Reaffirmed at Robert W. Baird
It increased, as 44 investors sold V shares while 564 reduced holdings. 72 funds opened positions while 315 raised stakes. Perhaps, that suggests something about why 32.52% of the outstanding share supply is held by institutional investors.
The Class-XI student's batchmates told Indian Express that he was struggling with studies and also failed in a few assessment tests earlier in the year.
In a sensational twist to the case, the agency announced that it had apprehended a senior student of Ryan International School on Tuesday night in connection with the murder of Pradhuman Thakur, rejecting the Gurugram police's theory that the killing was the handiwork of Ashok Kumar. In the CCTV footage, the boy was seen crawling out of a toilet, leaving a trail of blood behind. The conductor was at the urinals while the accused took the victim to a cubicle.
Four policemen have come under suspicion on charges of poor policing.
Kumar was arrested by the Gurgaon police on September 8, the day when the murder of Pradhyuman was committed at Ryan School and is now undergoing judicial custody in a Haryana jail.