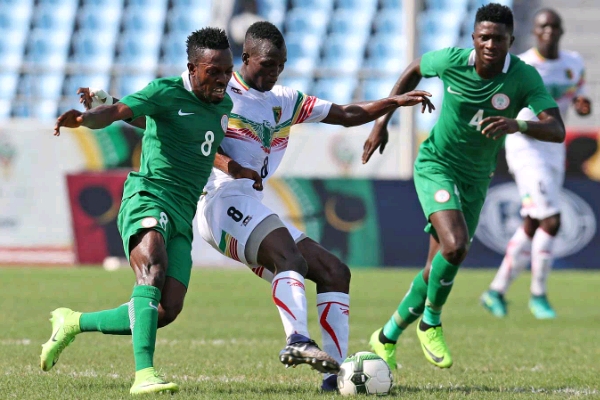 This was coming after they were forced to a goalless draw by Mali in their previous game on Thursday.
When the game was going tougher, Coach Maxwell Konadu, substituted the tormentor-in- chief, Felix Addo in 64th minute for Hearts of Oak striker, Kwame Kizito who had a bit in the territory of the Malians four minutes later but was flagged off side.
The Stars got the needed goal in the 74th when a swift inter positional play by the Ghanaians saw Winful Cobbinah's 20 yard strike finding the back of the net to grab the lead for the host nation.
Both countries pushed numbers forward in the final ten minutes of the match, but were poor in front of goal and had to settle for a share of the spoils as the encounter ended 0-0.
Gov't forces rescue abducted priest, professor from Marawi City
Father Soganub had been held captive since militants attacked his Saint Mary's Parish during the siege of Marawi on May 23. Photos showing him, a young man and a woman slumped against a wall had also circulated on the Internet.
The Ghana coach has maintained the same line up for this eveing's clash with Mali in the second group game of the WAFU Championship. "When you get your tactics right on the day and take your chances, you will definitely win", Yusuf told reporters.
"It has been hard physically for the team and now what we have to work a lot more on is their mental strength, we just have to psyche them up to believe they can do it", he said. "We have to work hard and be ready for Ghana", Yusuf concluded.
The defender said: "We are very optimistic ahead of today's game; we are condemned to beat them because we know Nigerians back home expect the best from us".
Nigeria, who were grouped alongside Guinea, Ghana and Mali in Group A of the West African Football Union tournament, faced an equally tough side in the group opener and thus found it hard to score.