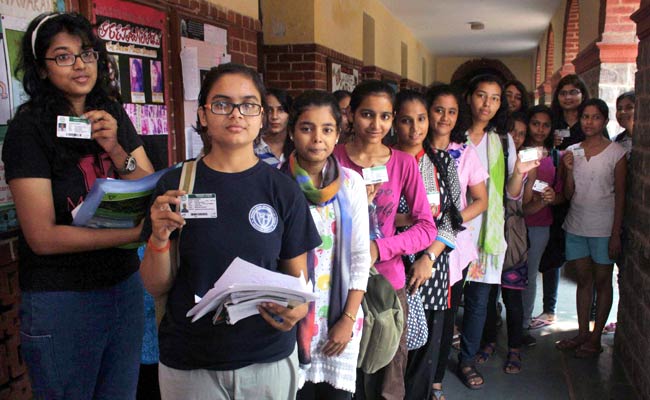 The colleges near or in the campus recorded a relatively higher voter turnout, PTI reported. "The morning colleges of the varsity recorded voter turnout of 45.3 percentage". Students across DU thronged to colleges polling stations and made overflowing queues a common sight on Tuesday morning for electing the next office bearers of Delhi University Students' Union. For the first time, Delhi University had introduced NOTA.
"Parties continue to litter campus with posters even on no-campaign day'Ananya PandaNew Delhi, September 11On the eve of the Delhi University Students" Union (DUSU) elections, when the campaigning on ground came to an end owing to the model code of conduct (MCC), the incumbent Akhil Bharatiya Vidhyarthi Parishad (ABVP) stepped its online campaign in its last bid to reach out to students and gave a call of "must vote". In the college panel voting, the two student organisations, the ABVP and NSUI, were locked in a close battle.
The AISA has named Parul Chauhan for the post of president, Aditya Baibhav for vice-president, Jaishree for secretary and Akash Gupta for joint secretary. NSUI, the student wing of the Congress, claimed they had won in 18 of 32 colleges - a claim refuted by the ABVP, the student wing of the RSS. According to students, this could have happened due to violence in the college earlier this year over a literary event where JNU student Umar Khalid was invited to talk.
World War II Vet Entertains Tebow in Hurricane Shelter
Tebow posted a video to Twitter of him meeting the vet, who treated his famous visitor to a tune on his harmonica. Coming off his first year in the New York Mets' minor league, Tebow batted.226 with eight homers in 126 games.
In Aditi Mahavidyalaya, out of 2,300 students, 690 voted in the morning session.
For the posts of vice-president and general secretary, there are five candidates each in the fray and four for the post of joint-secretary. He said he wanted students with disabilities to get the best facilities. The order came on a plea by the university seeking modification of its September 8 interim order by which it had allowed NSUI presidential candidate, Rocky Tuseed, to contest the election but directed the varsity not to declare the results for the post of the president.
The university had moved the court against its September 8 order on a petition by NSUI presidential candidate Rocky Tuseed, who wanted counting to be delayed. "Subject to the final outcome of the writ petition, the final result will be declared", it had then said.